Takeru Miyato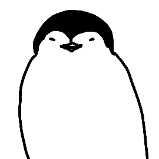 (Last updated: 10/24, 2018)
Researcher at Preferred Networks, Inc.

Contact

E-mail : miyato(at)preferred.jp, takeru.miyato(at)gmail.com
Links
Affiliation

I am now working at Preferred Networks, Inc. as a researcher.
I was Master student in Integrated System Biology Labratory,
Department of System Science, Graduate school of Informatics, Kyoto University.
I am engaged in machine learning research. Research Interests
I have strong interest in scalable and simple machine learning algorithm.
My current focuses are
Semi-supervised and unsupervised learning with neural networks
Generative adversarial networks and implicit models
Learning on extremely large distributed systems
Education
M.S. Informatics – Graduate School of Informatics, Kyoto University, April 2014 - March 2016.
B.S. Electronic Engineering – Kyoto University, April 2010 - March 2014.
Publications
Pre-prints
Jiren Jin, Richard G. Calland, Takeru Miyato, Brian K. Vogel and Hideki Nakayama
Parameter Reference Loss for Unsupervised Domain Adaptation.
arXiv preprint arXiv:1711.07170, 2017.
[arXiv]
Yuichi Yoshida and Takeru Miyato
Spectral Norm Regularization for Improving the Generalizability of Deep Learning.
arXiv preprint arXiv:1705.10941, 2017.
[arXiv]
Working Experiences
Preferred Networks Inc., Tokyo, Japan, 09/2016 - (now)

Working as a full-time researcher.

Advanced Telecommunications Research Institute International (ATR), Kyoto, Japan, 06/2016 - 03/2018

Visiting researcher, 04/2017 - 03/2018
Visiting research engineer, 09/2016 - 03/2017
Full-time research engineer, 06/2016 - 09/2016

Google Inc., Mountain View CA, 01/2016 - 05/2016.

Software Engineer Intern (Research oriented) at Google Brain, under supervision of Dr. Andrew M. Dai and Dr. Ian Goodfellow.


Suntex, Inc., Osaka, 02/2013 - 10/2013.

Used C# to program the movement and the UI of an industrial bending machine.

Jeyes, Inc., Osaka 04/2012 - 08/2013.

Used OpenGL and Objective-C for the geometry processing in the development of iPhone and Android application for augmented reality(AR).
Teaching Experiences
Information processing practice A, in Kyoto University, Japan, 10/2013-03/2014.
Lecture on deep neural networks, in Kyoto University, Japan, 07/2014.
Python, MATLAB, Objective-C, C#, C, C++, OpenGL. Skills
Especially skilled in Theano, Tensorflow and Chainer, python based deep learning frameworks.
Hosted on GitHub Pages — Theme by orderedlist